I have been reading that Epson Salts is really good for the plants.  So I have decided to put it to the test.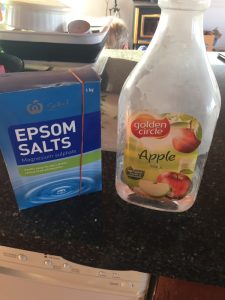 How Much Epsom Salt to Apply
1-2 T to 1 Gallon (3.7 litres)
About once a month
---
Progress of Epsom Salt to Our Plants
Cyclamen Plants
Ours is looking decidedly sad so let's see if Epsom Salt can rescue them.
Progress photos to be added ..
---
Kaffir Lime tree
Our kaffir lime looks like he needs a pick-me-up as well.
Progress photos to be added …