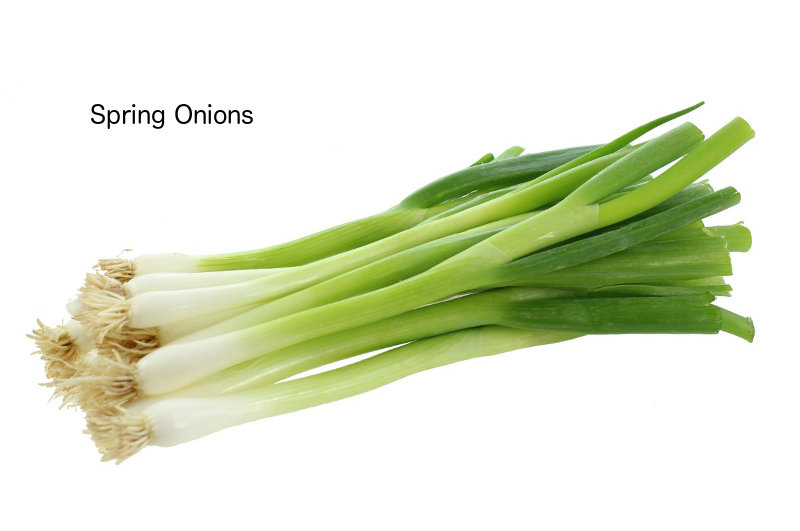 FYI: different names for spring onions: see Spring Onions, Green Onions, Welsh Onions, or Scallions?

Spring Onions Growing Guide
When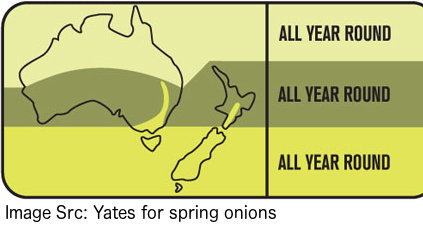 8-12 weeks to mature
Soil
SEEDS – if planting seeds, plant them shallow (about 1/2cm deep). Do not overwater seeds or they may rot before they can germinate
fertilise soil (e.g. Blood & Bone) before planting
Position
sun or partial shade
can be planted in container or garden bed
indoor/outdoor
Frost Tolerant
Spacing
only requires minimal spacing
Care
keep well watered
keep weed free
will self seed if left to flower
Harvest
whenever shoots reach usable size
Companions
beetroot, lettuce, strawberry, chamomile, cabbage
Avoid: beans, peas
---
Progress of Our Spring Onions
I am just re-growing spring onions from the supermarket. Progress photos added when available.
Note: see Epsom Salt for the garden
---
---
References: