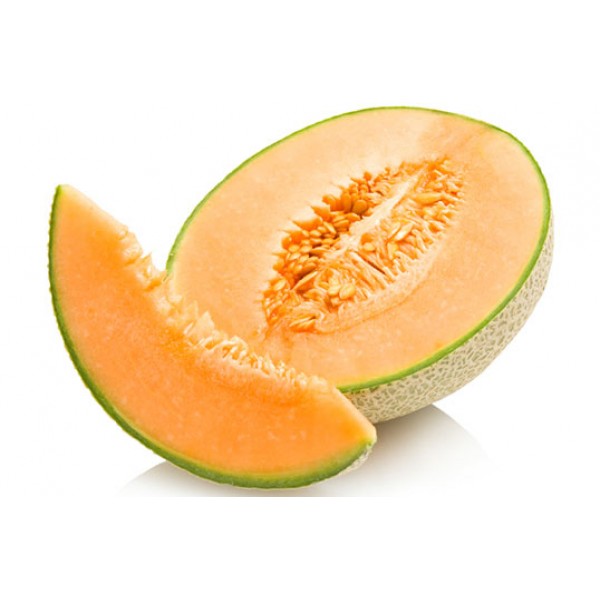 Rockmelon Growing Guide
When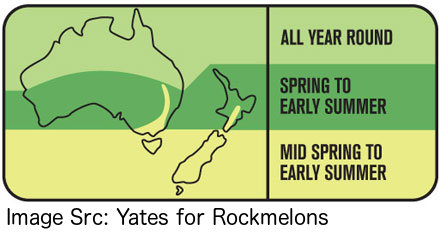 Soil (when, temp, soil, location)
Rich (prepared with organic fertiliser) & moisture retentive
full sun
sow 12mm (1/2 inch) deep; 2-3 seeds in groups
later thin to strongest 2 seedlings
directly into ground or use punnets
space 50cm/20inch apart
Harvest/Germination
Harvest when fruit slips from stem (12-14 weeks from sowing)
Germinate: 6-10 days
Care/Watering
Water regularly, keep moist.
Pinch out growing tip when plant has made 3 leaves. Do same for side shoots as they appear.
Encourage growth of side shoots: pinch out tips at 5-6 leaf stage
Companions
beans, morning glory, nasturtium, radish, sunflower, sweetcorn
Enemies
potato
Other Notes
not frost tolerant
morning glory thought to assist in melon seed germination
---
Progress of our Rockmelons
Trial #1
Trying to grow some rockmelons – aka canteloupes. Growing them from seeds off a rockmelon from the supermarket. According to Yates chart, we should plant in mid-spring at earliest.  Now is only early spring. Oh well!
Progress photos (more to be added when available). Note: I also watered them with some Epsom Salt solution on planting.
Trial #2 – Rockmelon Planter's Jumbo
Starting new trial with seeds (from AustralianPlantsOnline). Easy to grow variety. Large fruits with deep orange flesh. Juicy & flavoursome.
Sowed directly: 4/12/17
---
References: