Can't remember where we got our parsley.  It has been growing well, even through winter.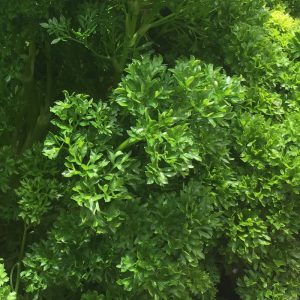 Planting Guide: Parsley Growing Guide (by growveg.com.au)
How To Prevent Parsley from Bolting (by gardeningknowhow.com)
Journal
By the time I started these photos, the plant had bolted. I nipped them off as soon as I realised.  But it might have been too late.
Also, we are supposed to keep harvesting more – which encourages the plant to grow foliage and not flowers.