Fast growing alternative to spinach and silverbeet.  Great for Asian recipes.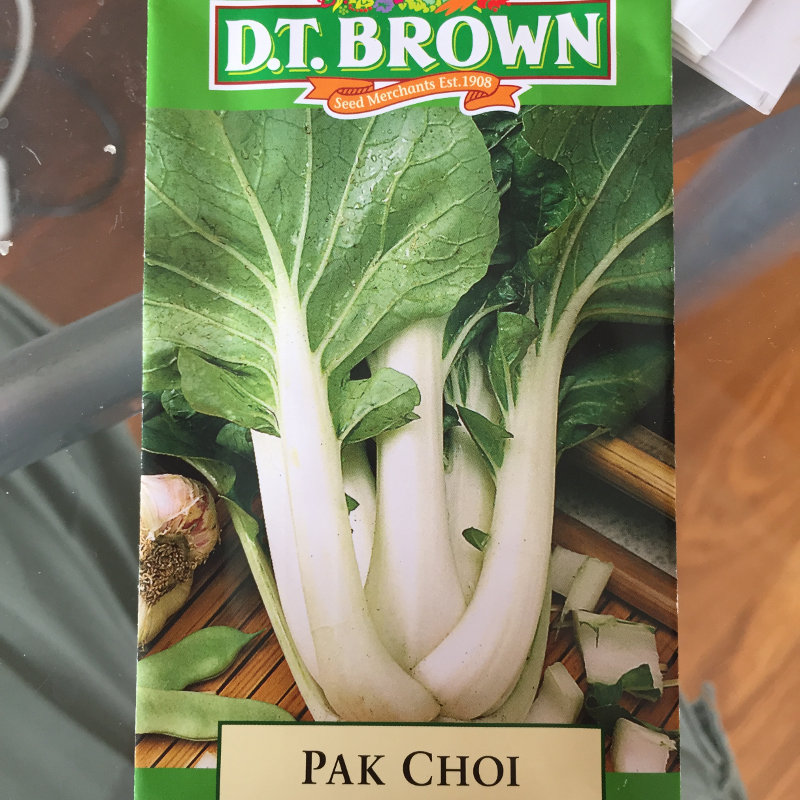 Pak Choi Growing Guide
Sow (when, temp, soil, location)
sow depth: 1-2mm
sow all year round (most parts of Australia)
sow in seeding punnet or direct into ground
well drained & warm
sun (not too hot because it will bolt) or partial shade
Harvest/Germination
germination 6-10days
harvest in 6-8 weeks (cut-and-come-again basis or harvest the whole mature head)
Care/Watering
thin out to strongest when seedlings about 5cm high

water regularly

(to avoid leaves becoming bitter)
can mulch soil to retain moisture
liquid fertiliser every 2 weeks
Surround stem with a 10cm (4 inch) mat with a slit cut into it for the stem to prevent cabbage root fly from destroying the roots
fine mesh or fleece over the summer to prevent butterflies laying eggs on the underside of leaves
Companions
beets, bush beans, carrots, chammomile, chard, cucumbers, dill, endive, kale, lettuce, mint, nasturtiums, potatoes, sage, spinach
Enemies
—
Other Notes
---
Our Pak Choi Progress
Sowing into pot, then transplant later.
---
References:
---