Herbaceous perennial. Produces fluffy pink flowerspikes. Ideal for cut flowers. Low maintenance. Good as a bordering plant or to line side of a fence.
Seeds from Australian Plants Online.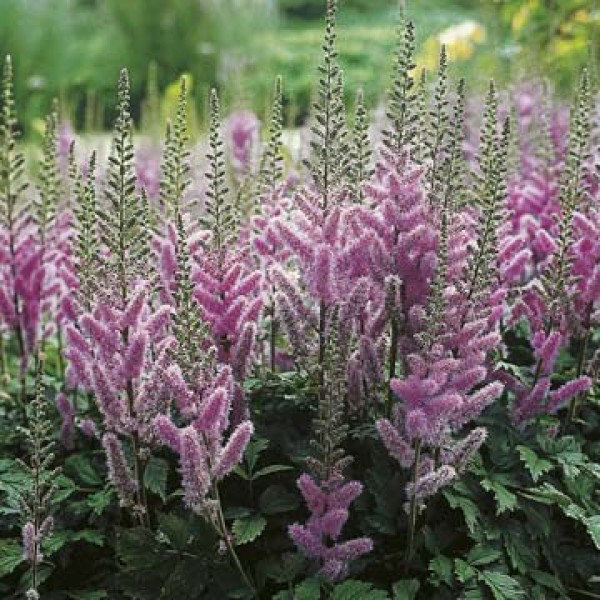 Astilbe Chinensis Brilliance Growing Guide
Sow (when, temp, soil, location)
shady and damp sites
loves clay soil
sow in spring or autumn
sow in moist, quality seed raising mix
directly into final position or seed pots – keep moist & shaded. Keep moist with spray.
sow on top of soil – do not cover with soil! Press down gently.
warm, shady place to germinate
if sowed in pots, transplant when large enough to handle (2-4 leaves)
once established, can mulch to protect shallow roots
Harvest/Germination
Germinates in 15-16 weeks
TIP: If still does not germinate few weeks after sowing, put seeding pot/tray into fridge for 3 weeks to break seeds' dormancy!!
Care/Watering
for extra long flowering, remove spent flowers.  Feed with liquid fertiliser.
Companions
—
Enemies
—
Other Notes
Height: 60cm
Can divide every few years
---
Our xxx Progress
xxx
[gallery-coming]
---
References:
---