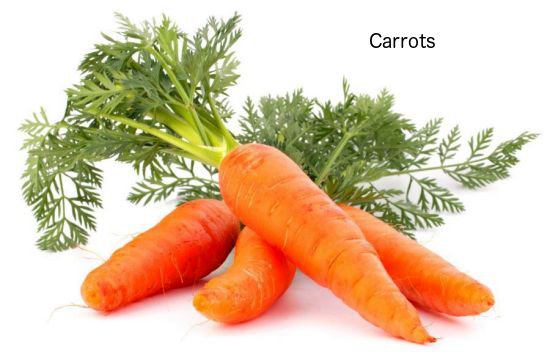 Carrot Growing Guide
Sow (when, temp, soil, location)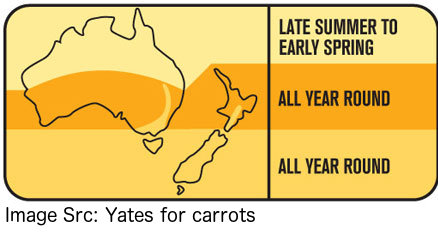 Note: I assume the sowing chart is for the most common carrots.  I will correct this later if in error.
sow directly; 5-6mm deep. Lightly cover with soil.
well-drained, soft, moist soil. Remove lumps or stones before planting (otherwise you might get weird looking carrots!)
sun or partial shade (at least 6 hours of sunshine)
5-10cm spacing
rows: 10-30cm
prepare soil with complete fertilise before sowing
Harvest/Germination
germinate: 10-12 days
whenever carrots large enough to eat – apprx. 15-18 wks
recommended not to leave in ground over winter.  They may split which will attract slugs.
NOTE: for continuity, sow every 2 weeks
Care/ Watering
water regularly during growing period.
then water at least 1 inch per week
weed esp early stages.
while germinating, keep soil moist (eg mulch or cover with newspaper.  Remove newspaper as soon as sprouts appear)
slugs love carrot seedlings so
thin out carrots when plant about 5cm tall to give room for the plants.
can fertilize once a week with liquid fertilizer
Companions
beans, chives, coriander, cucumber, garlic, lettuce, leek, marjoram, onion, peas, radish, rosemary, sage, shallot, tomato
Other Notes
tolerates light frost only
---
Progress of Our Carrots
I am just re-growing carrots from the supermarket. Progress photos added when available.
Front Patch
4 Nov 2017: Carrot disappeared!  🙁
Backyard
Carrot (Early Nantes)
(seeds purchased from AustralianPlantsOnline)
---
References: