Dwarf Bean
Bought some Dwarf Beans.  Planting with fingers crossed.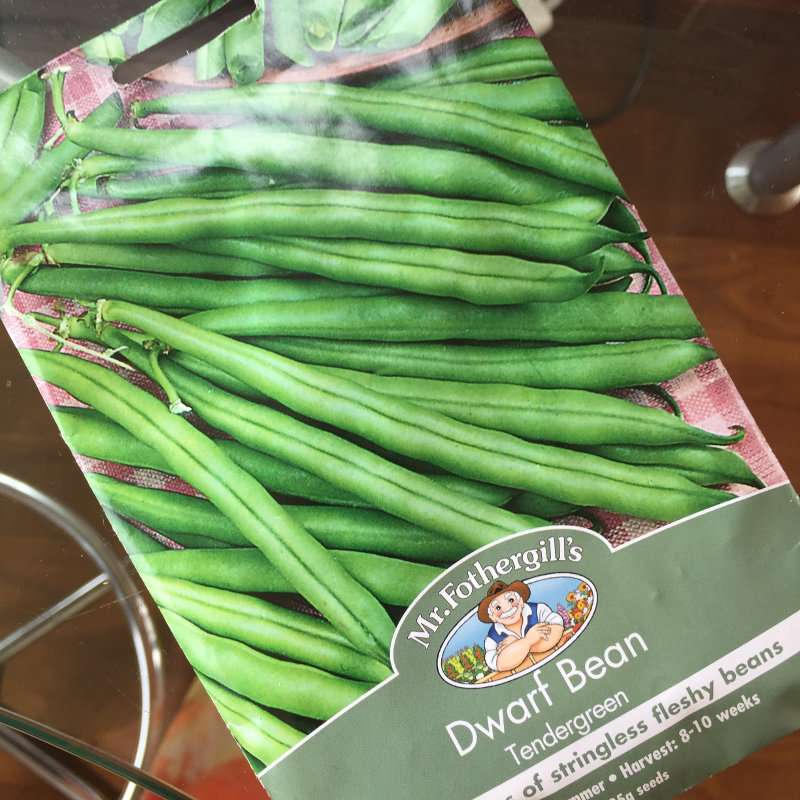 Easy to grow on most cultivated soils
Dwarf Bean Growing Guide
Sow (when, temp, soil, location)
sow all year round (in warm northern areas, Au)
feed soil shortly before sowing (if poss)
sow in damp soil; 1 inch deep
sow 3-4 inches apart; rows 20″ apart
sunny; not windy
soil well-drained
Harvest/Germination
Care/Watering
protect from wind & frost
weed regularly
water well in dry seasons
plenty of water to roots from Flowering to Harvest
spray flowers with fine mist (help pods to set)
no support needed
feeding rarely required
pick young beans regularly for plants to continue to crop
Companions
beetroot, lovage, marigold, petunia, potatoes, pumpkin, silver beet, strawberry,
Enemies
alliums (onions), peppers, tomatoes
Other Notes
---
Our Dwarf Bean Progress
Starting with instructions on the back of packet (Mr Fothergill's).
---
References:
---