I need to learn how to make homemade salted eggs because it is so very hard for me to get any where I am right now.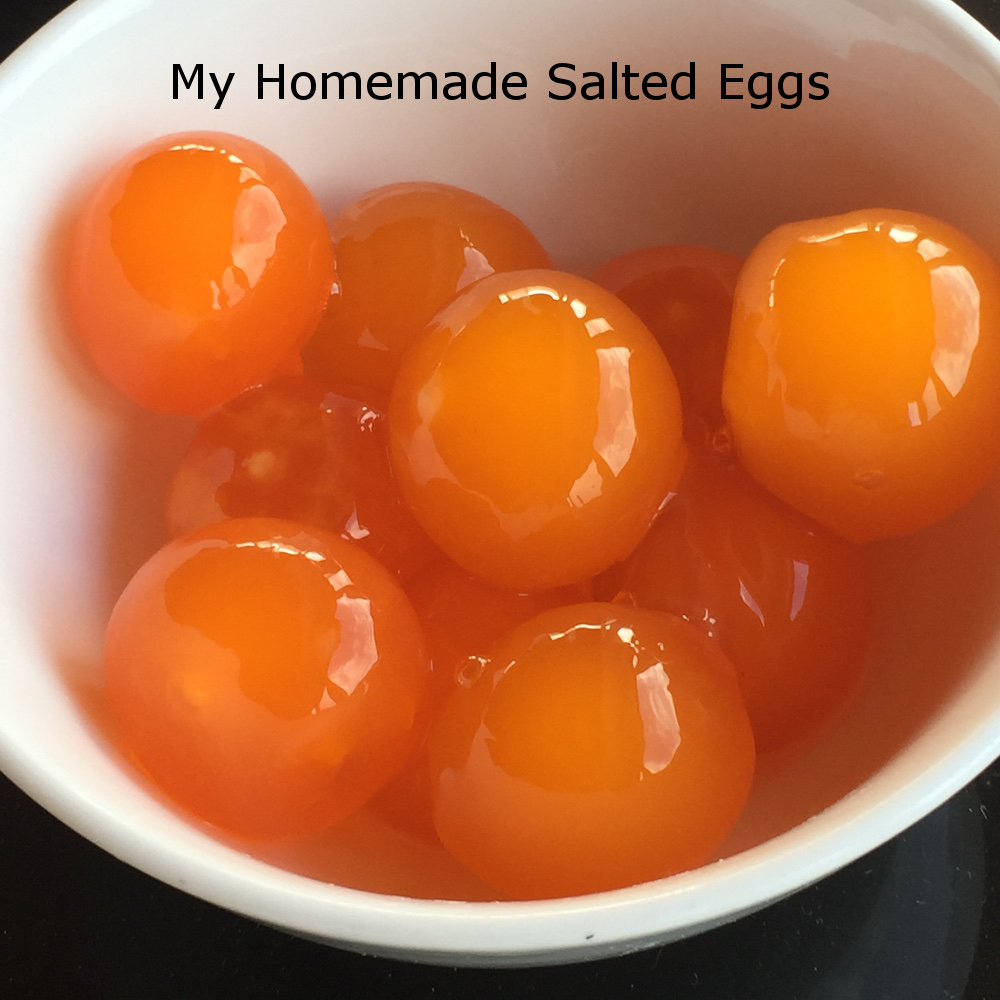 How to make salted eggs
Apparently one can make salted eggs with either chicken or duck eggs.  It is hard if not impossible for me to get duck eggs where I am.  So I will be making salted chicken eggs.